A few months ago, I didn't think that the opportunity to attend a baseball game in person would exist in 2020. COVID-19 had swept all sports away over a couple days in March. MLB spring training started and was then canceled. It was a brutal couple of months of lock-down, but starting in June, things started to change. Independent leagues and Collegiate summer leagues created pods, and in some cases, entire new teams to get some baseball played in 2020. Some of these teams are playing "home" games in different cities, but they are making it happen. Shameless plug… we put all these on a map, so you could find them easier here.
I've been to 5 games so far, at 4 different stadiums, across 3 different leagues.
The experience has been mostly positive, but some things are different
Masks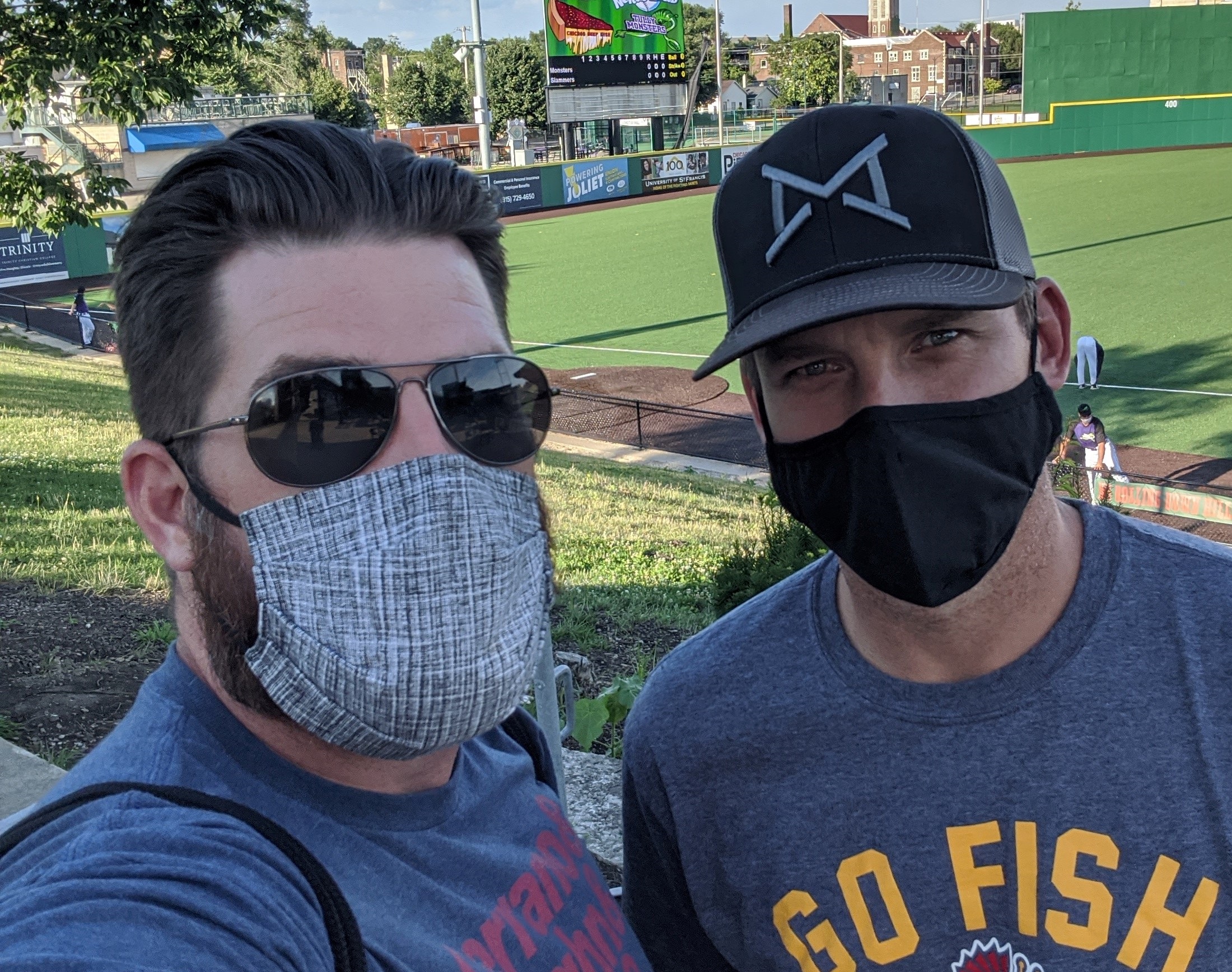 In general, you have to wear a mask when you are not at your seat. So, when you get up to use the bathroom, or get food, masks are required. This was very strict in Joliet, mostly strict in Kenosha and Bismarck, and sort of enforced in Sioux Falls. I suspect the strictness is a regional thing taking into account local infection rates and government actions and requirements. The point is, you probably need to bring a mask with you.
---
Food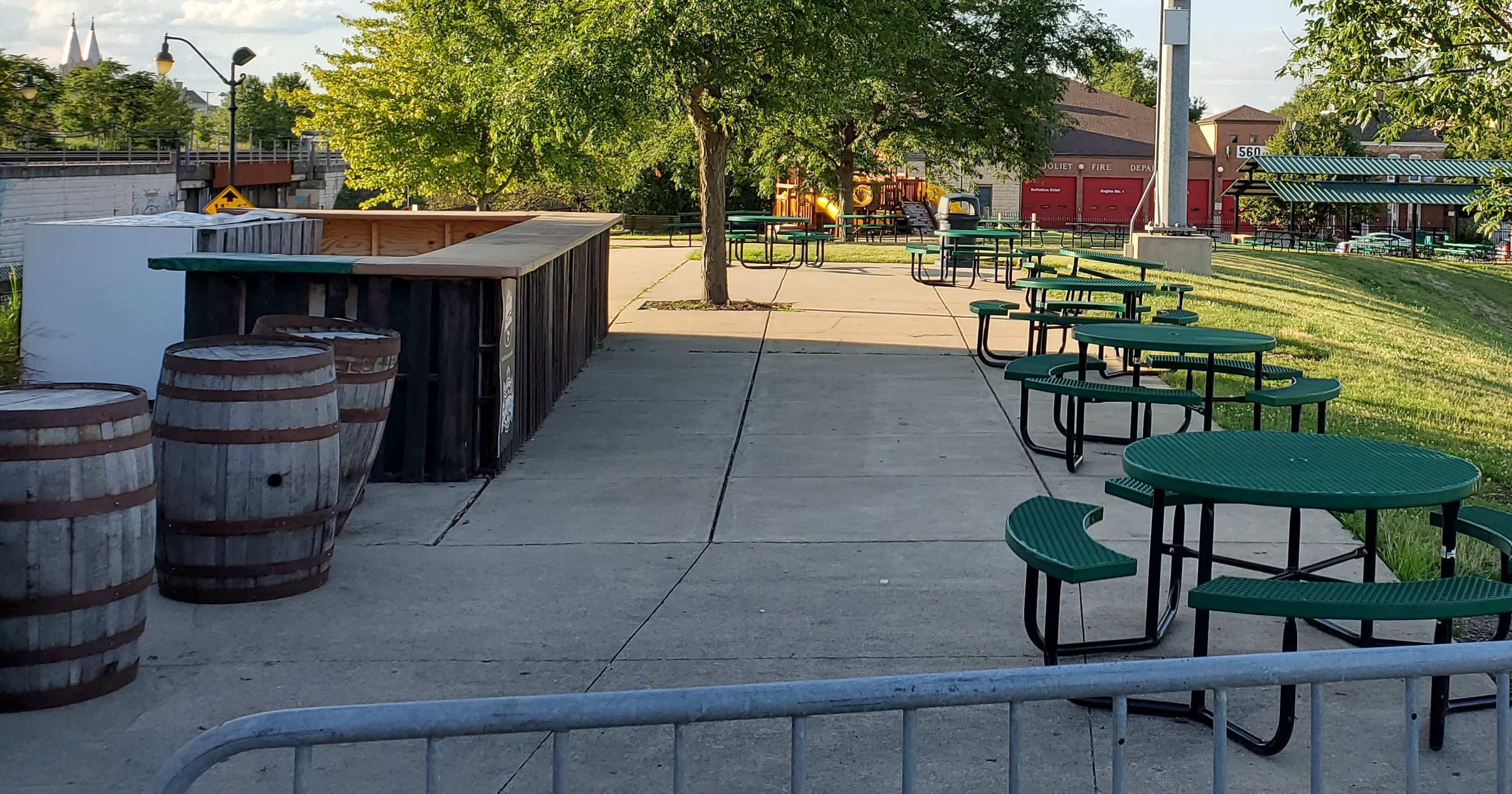 Most places have gone cash-less, so bring a credit card. Joliet took it a step further with online-only ordering. You have to use your smartphone to order and pay online, then pick up your food at the designated area. In general, menus are very limited. The grill area down the foul line that many parks have probably isn't open. The craft brew beer garden is probably closed too. Bismarck Larks had an all-you-can-eat ticket option. Typically, you would serve yourself, but to prevent the spread of covid, they have staff serving you with gloves and a mask on. A pre or post-game dinner at a restaurant may be the best option this year.
---
Kids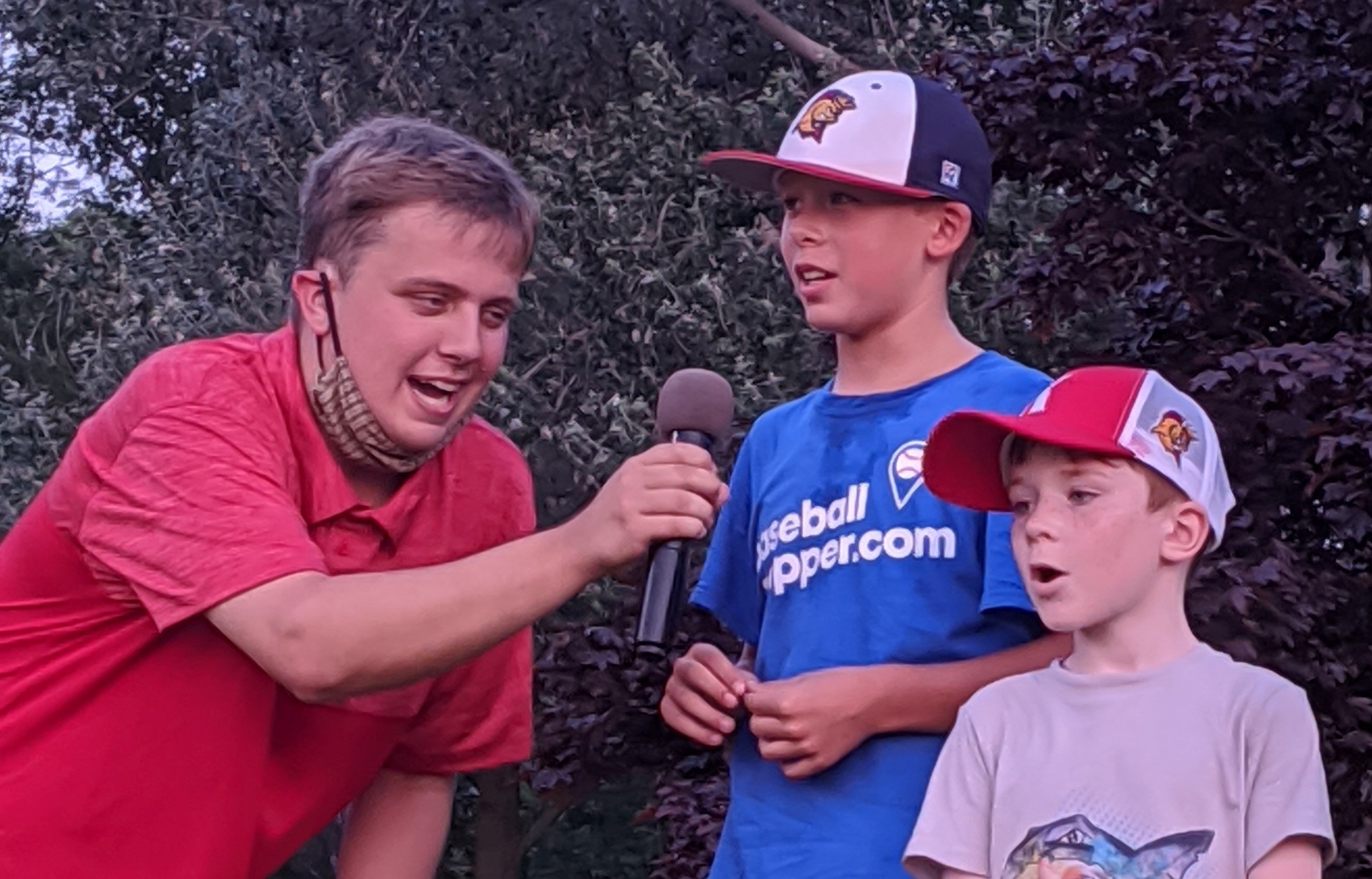 I didn't see any kids areas open to the public. No fast pitch, bouncy houses, etc. In Joliet, for example, they closed the entire outfield area off to public access. There were gates blocking access from the end of the dugouts on each side. On the plus side, there's plenty of space generally for kids to run around, play catch, and stretch their legs, as attendance is pretty low. Most ballparks are still running on-field games between innings with kids. Some required the groups to be within the same family for health reasons.
---
Attendance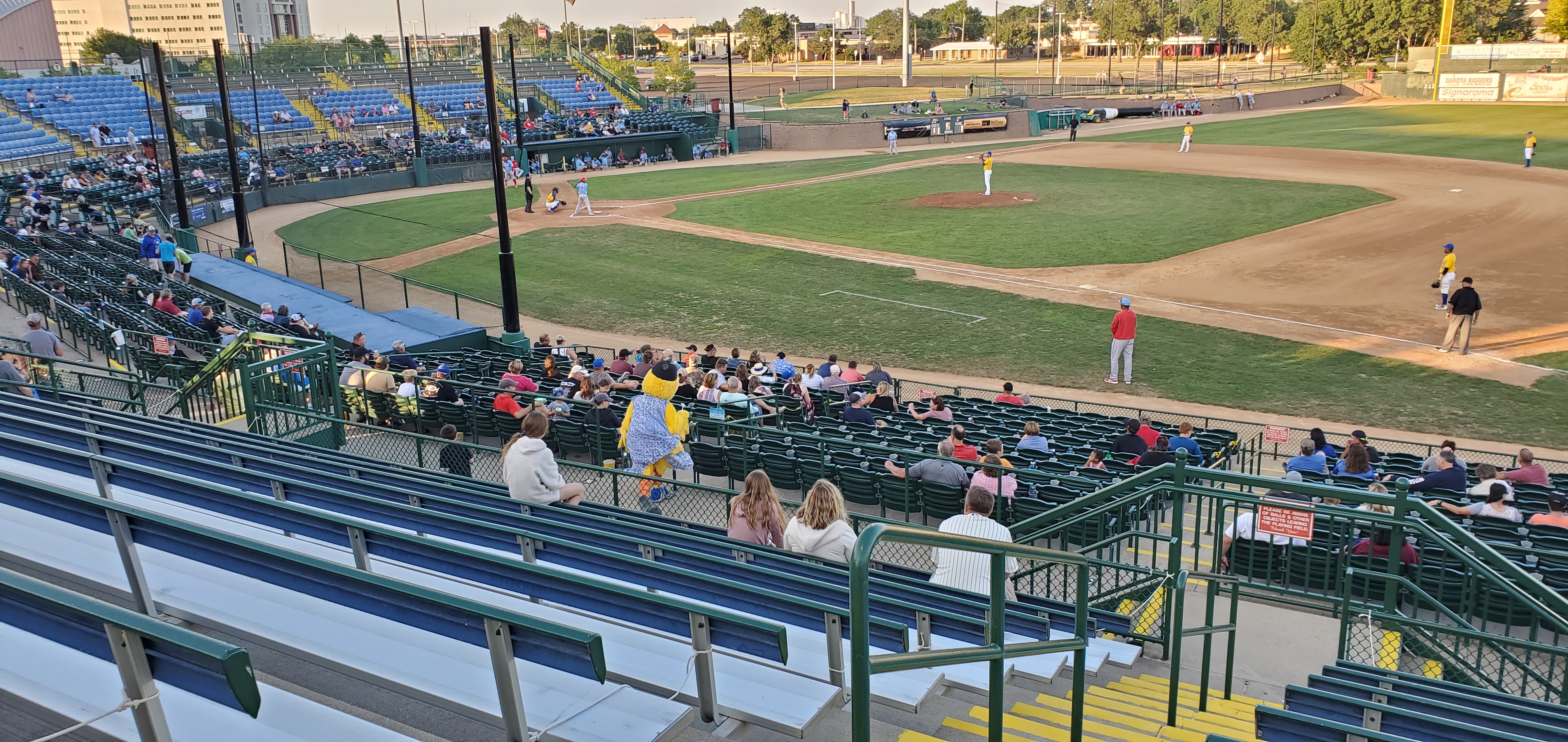 Attendance is low right now. It's heart breaking to see, but I just don't think people are comfortable going to games. As it turns out, given the low attendance, a baseball game is actually a pretty safe thing to do. The low attendance ensures your ability to spread out. If you are so inclined, you can find seats, generally, 50+ feet away from anybody else. It's my opinion that attending a game in these conditions is safer than going to a grocery store.
---
Balls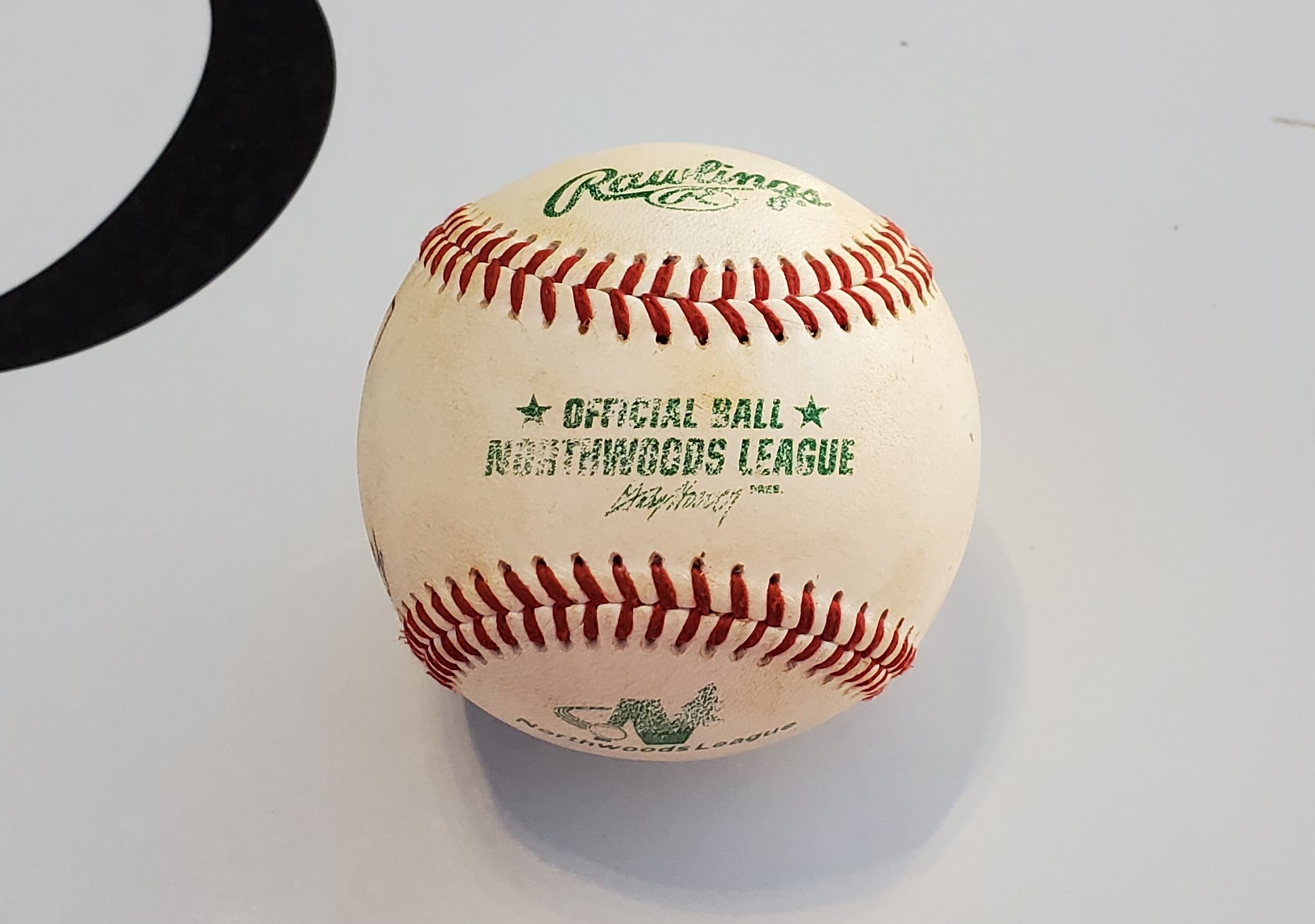 One of the best parts of an independent league or collegiate summer league game is how easy it is to get a ball. Less people in attendance generally means less competition for foul balls, as well as last out ball-flips into the stands. Unfortunately, the ball-flips aren't happening this year. I heard an American Association player talking about a one game suspension if they are caught doing it. You might find the random player willing to risk it, but don't count on it this year. I've heard of some leagues asking you to give caught foul balls back too. It's totally understandable given the situation.
---
Atmosphere
I kinda love it. With so few fans in attendance, you can hear the on-field action much easier. It's a completely different experience. We listened to the bullpen pitchers banter with each other and play silly games to pass the time. Infielders can be heard throughout the park making calls. You are able to hear the managers, players, and umpires to a degree you aren't typically able to. It ends up being much more like going to a high school game, but in a bigger ballpark.
---
Go See a Game
There are some drawbacks to attending a game this year, but it's definitely still worth it. I don't love wearing a mask when I'm all sweaty at a hot game. But that all goes away when you get to your seat and settle in to watch live baseball. It seems like such a treat given where we were a few months ago. Get out there… support your local team or find one along your road trip route, and enjoy baseball in person.
---
Follow us on twitter and instagram @baseballmapper