Some of our favorite hats are small furry mammals. We call them rodents, but regardless of the scientific definition, they've invaded baseball and are taking over the hearts and minds of hat collectors everywhere. Give us some breadth here with the rodent description, we aren't trying to be scientific here. As any minor league hat collector can attest to, these hats are conversation starters. Wear a rodent logo on your baseball hat, and you will find yourself talking baseball with complete strangers. It's a great way to socialize these smaller leagues and teams to fans of baseball that may not know about how much baseball exists around us in America. When you are done with this article, find more great logos and baseball near you by clicking around our map of baseball.
Note: I bolded the links below so you can get your own. Some of the links below are affiliate links.
Richmond Flying Squirrels hat
My personal first small mammal hat is from the Richmond Flying Squirrels. Not long after I bought this hat was my attic invaded by flying squirrels. Not sure if there's a connection, but just watch out with this one! It's a great hat nonetheless. Get it at the Flying Squirrels store.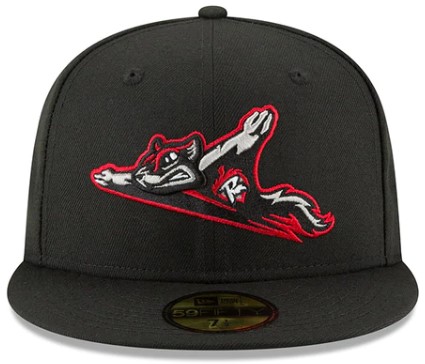 ---
Rocket City Trash Pandas hat
Raccoons get into everything. Bird feeders, attics, garages, and most of all, trash bins. Trash Pandas is a fitting moniker for such a clever animal, and an even better MiLB logo. The Rocket City Trash Pandas have our whole heart. We got a chance to visit them in 2022 and loved every minute. If you don't have this hat in your collection, get it ASAP!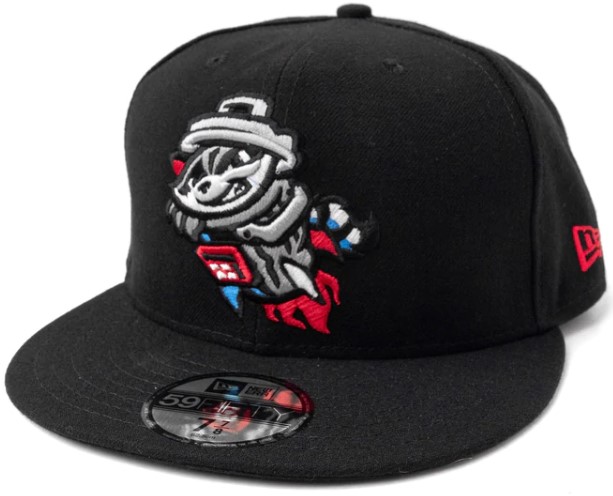 ---
Amarillo Sod Poodles hat
What is a Sod Poodle, you ask? According to this article, it's an old timey name for a prairie dog. No rodent hat collection is complete without a hat featuring a prairie dog squaring up for an old fashioned western duel.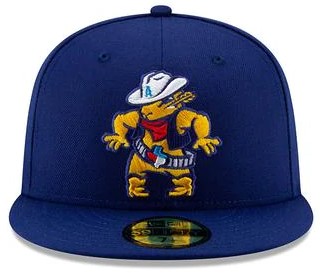 ---
Jamestown Tarp Skunks hat
Ever have a skunk take up residence on your property? Maybe under your deck, in your hedges, or say, under a tarp? Well, the Jamestown Tarp Skunks did and the name was born. Talk about hidden gems from the college summer ranks. This one, in all it's skunky glory, is a must have.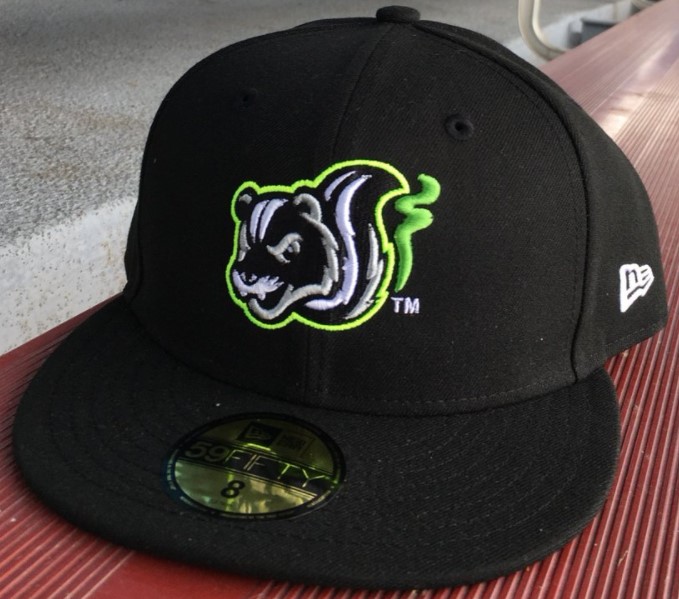 Photo courtesy of : https://ballparkbiz.wordpress.com/2020/01/23/its-the-jamestown-tarp-skunks/jamestown-tarp-skunks-cap-via-team-twitter-account/
---
Quad City River Bandits hat
Raccoons make another appearance in the list, this time as "River Bandits". No bandit can be taken seriously without a handkerchief, and he's got a sweet hat to round out the look.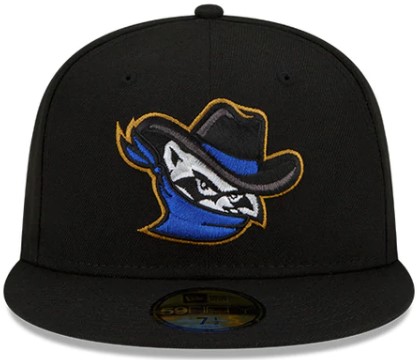 ---
Louisville Bats hat
Now, I'm not a scientist, so I don't know if bats are classified as rodents or not. They are basically mice with wings, so they are rodents in my book. This bat has just the right amount of creepiness and slyness to make me love it.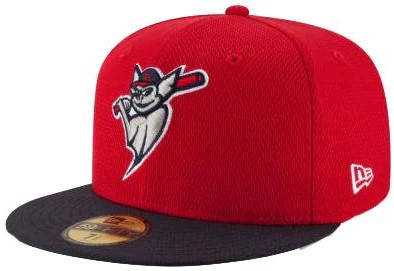 ---
Johnstown Millrats hat
There's no doubt a rat is a rodent, so our scientist readers can relax on this one. The Millrats, a nod to the mills in the Johnstown area, have a fantastically cuddly version as their logo, and is worthy of any rodent hat collection.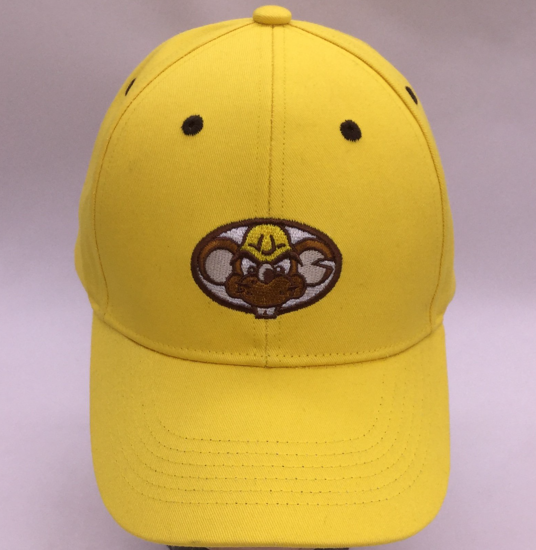 ---
Wausau Woodchucks hat
Is a woodchuck a rodent? The world may never know. But they are rodent enough to make this list. Woodchuck is another name for a groundhog. These ramble around the midwest and exist to look fat and cuddly. And that's why they make a great logo.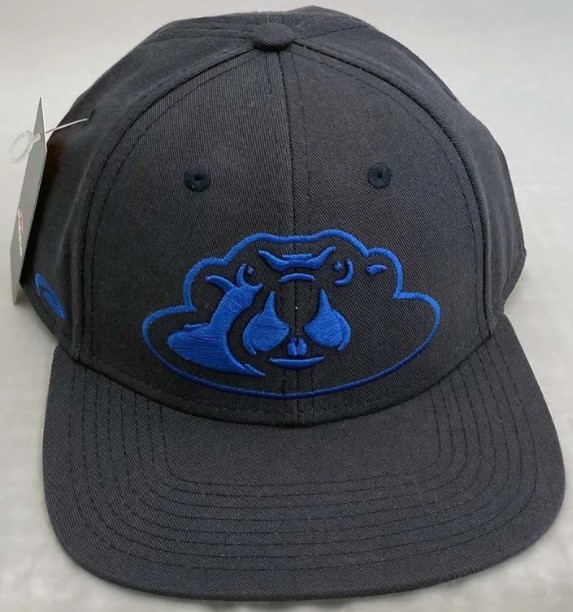 ---
Birmingham Bloomfield Beavers hat
Beavers are rodents, right? Whatever, they rate right up there with woodchucks as cuddly, cute, chubby mammals that look great on a hat.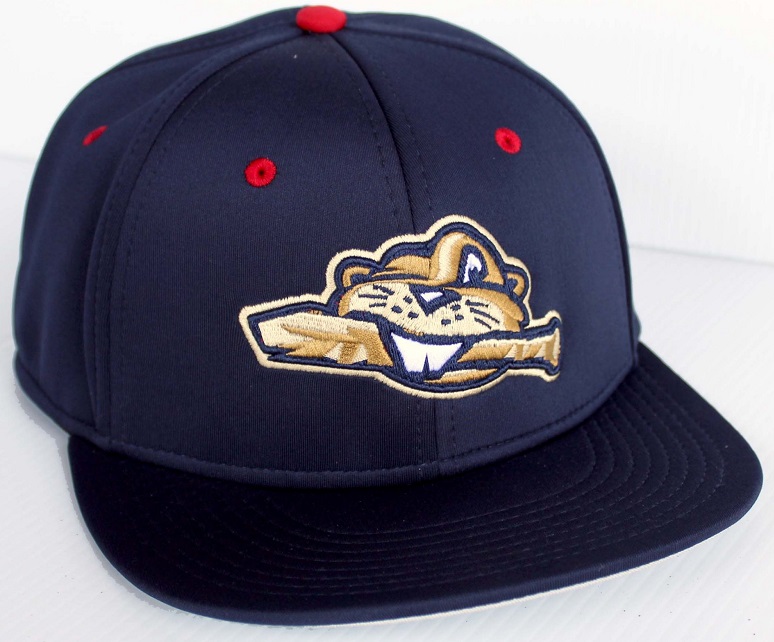 ---
---
Make sure to follow us on Twitter, Facebook, Instagram, and YouTube for more baseball content like this @baseballmapper, where we always try to bring you closer to baseball.