Earlier in the year, the question was asked on Twitter by Benjamin Hill wondering if anybody could build a full meal from their own MiLB hats. That got us thinking: one of the major draws to baseball games for fans (and even non-fans) is the ballpark fare. Maybe not coincidentally, both main and alternate identities in MiLB (as well as other leagues) are often food items or food themed. Put a sandwich with a ball in "its" hand and people want it! There really is a TON to choose from. We thought it was worth listing a few of our favorites in one place right now…in case you wanted a food/drink themed hat of your own. Let's start with the food!
Note: I bolded the links below so you can get your own. These are non-affiliate links. We are not affiliated with any of the teams or stores linked below.
---
Foods
Lexington Legends Beer Cheese hat
You ask someone from Lexington, KY "hey, what's up with the beer cheese", and they'll tell you… well, that they aren't really sure. I asked, and he didn't really know. But he did say he wanted one. Well, the little characters' smiles are pretty contagious.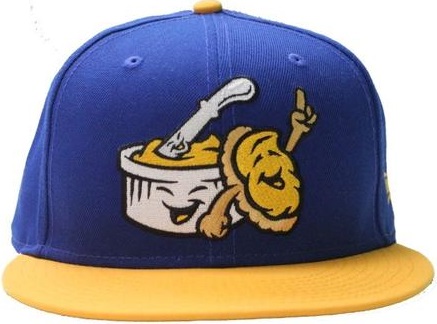 ---
Omaha Storm Chasers Runzas hat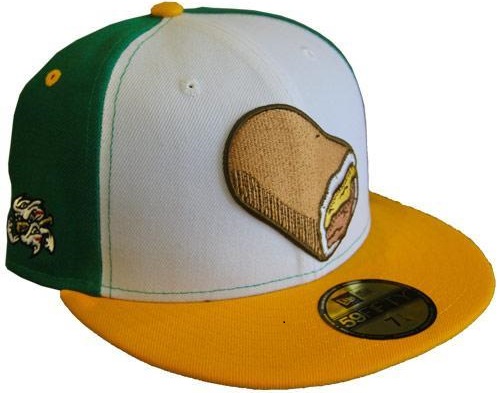 ---
Montgomery Biscuits Bacon Biscuit hat
The Montgomery Biscuits have been a long-time MiLB favorite, but this alternate logo takes the legend a step further by adding bacon! Hard to believe a biscuit could be better.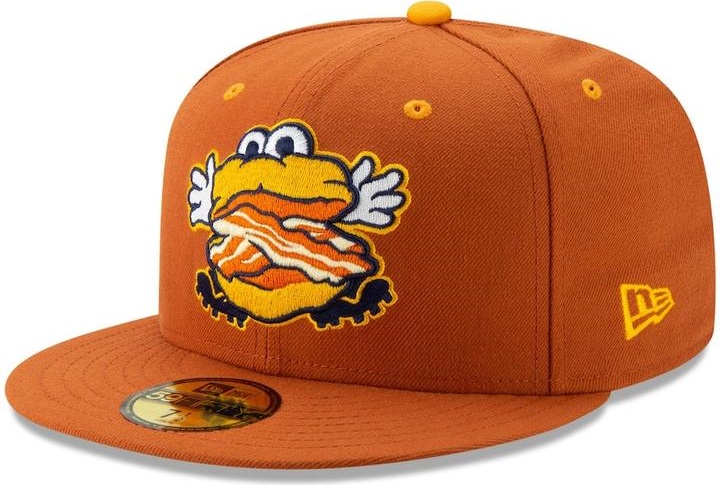 ---
Lehigh Valley Ironpigs Bacon hat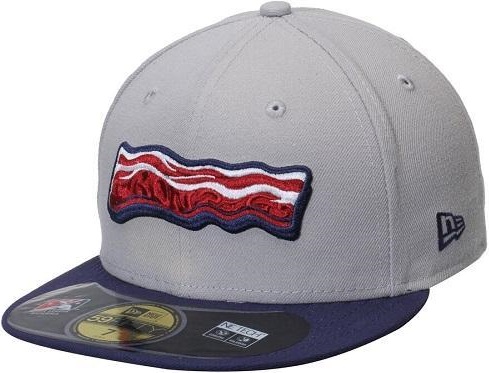 ---
Lehigh Valley Ironpigs Fastnachts hat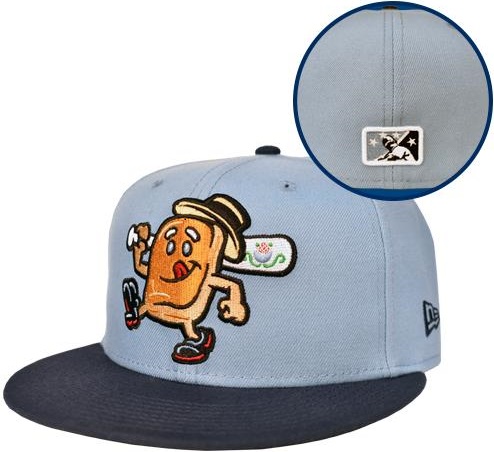 ---
Clinton LumberKings Elotes hat
One of my personal favorite food items to pick up at the ballpark is elotes, or Mexican street corn. The LumberKings have captured this magic as part of their Copa identity. There is a LOT of corn in Iowa, and Clinton scores big on this one with its bright, bold colors.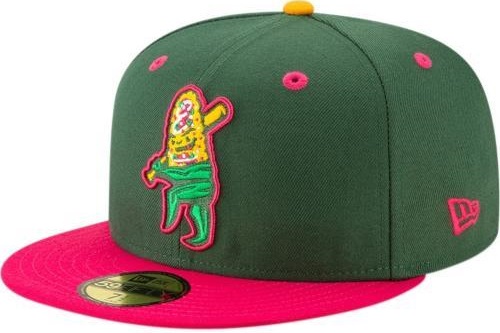 ---
Modesto Nuts Nuts hat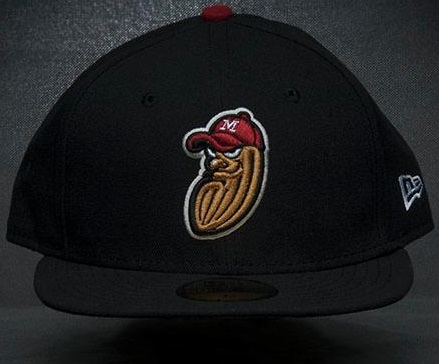 ---
Stockton Ports Running Gus hat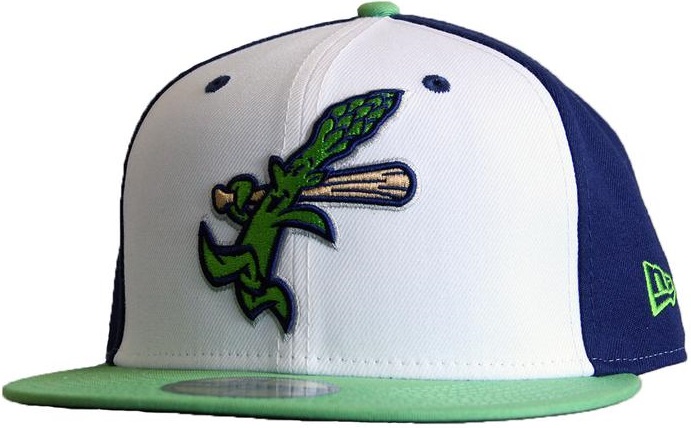 ---
Albuquerque Isotopes Chile Cheeseburgers hat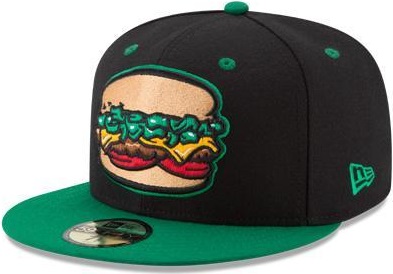 ---
Washington Wild Things Slammin' Sammies hat
The Sammies were one of the 4 teams at Wild Thing Park during pod-play in 2020. The famous PA sandwich includes the works (bat included!)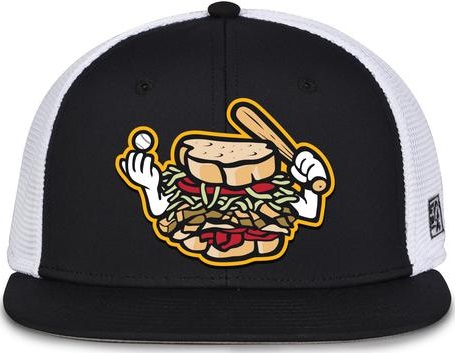 ---
Reading Fightin Phils Hot Dogs hat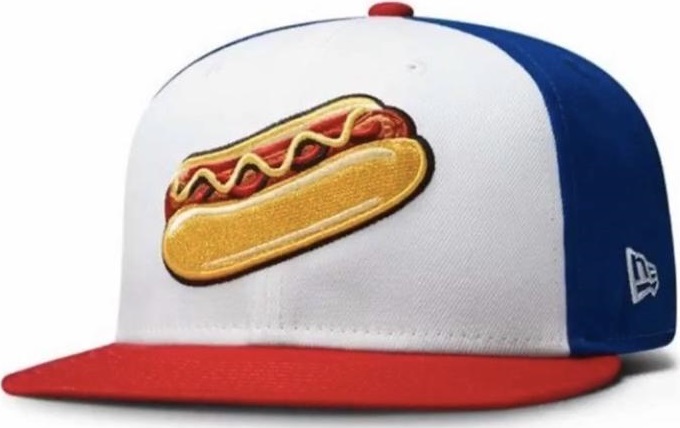 ---
Spartanburg Spartanburgers Fries hat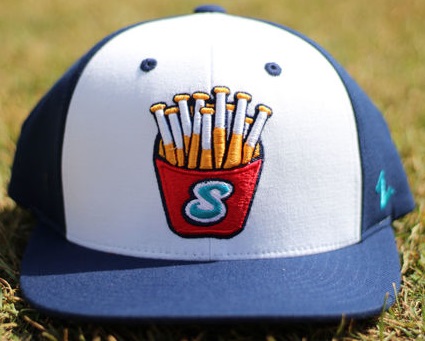 ---
And now the Drinks!
El Paso Chihuahuas Margaritas hat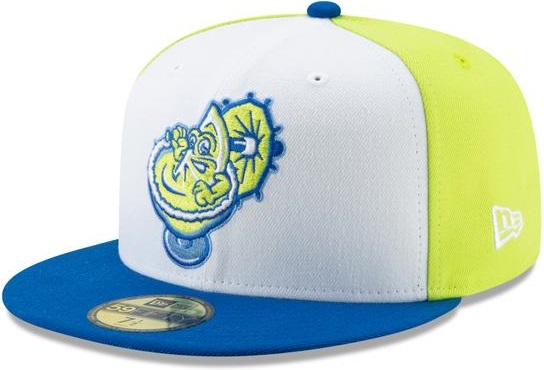 ---
Louisville Bats Mint Julep hat
Few things are more Kentucky than the Derby. The Bats alter ego captures none other than the favorite drink at the nearby world-reknowned horse race: the Mint Jelup.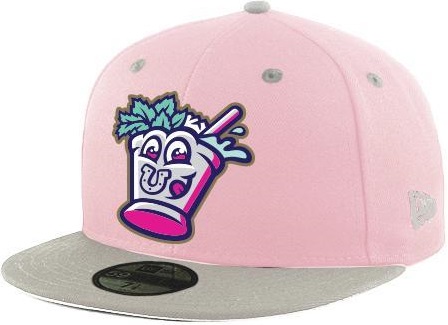 ---
Norfolk Tides Coffee hat
You a hot or iced coffee fan? No worries, because Norfolk won't make you pick one. You can have BOTH! Norfolk, VA prides itself on being one of the major coffee hubs in the U.S. Naturally, the Tides embraced a local favorite. Hats come in a special custom coffee bean burlap sack!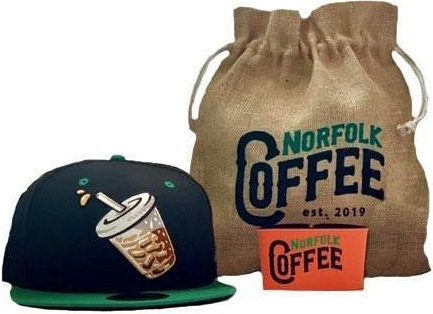 ---
Tri-City Dust Devils Vineros hat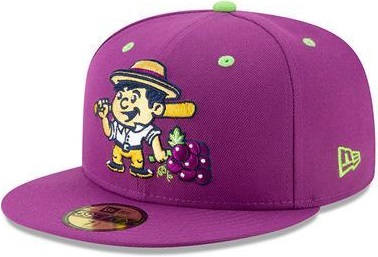 ---
Dessert anyone?!?!
Lehigh Valley Ironpigs Jimmies hat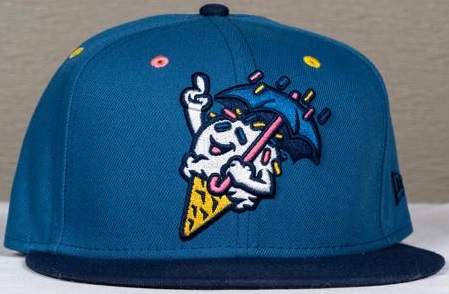 ---
San Jose Giants Churros hat
Who doesn't love a churro at the ballgame? Whether it's plain, pudding or jelly filled, there's nothing better than this fried cinnamon sugar treat. Well except for this sweet hat, of course!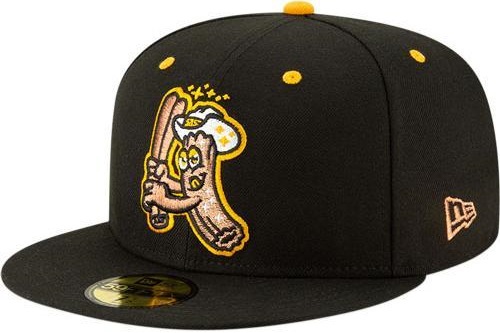 ---
Reading Fightin Phils Whoopies hat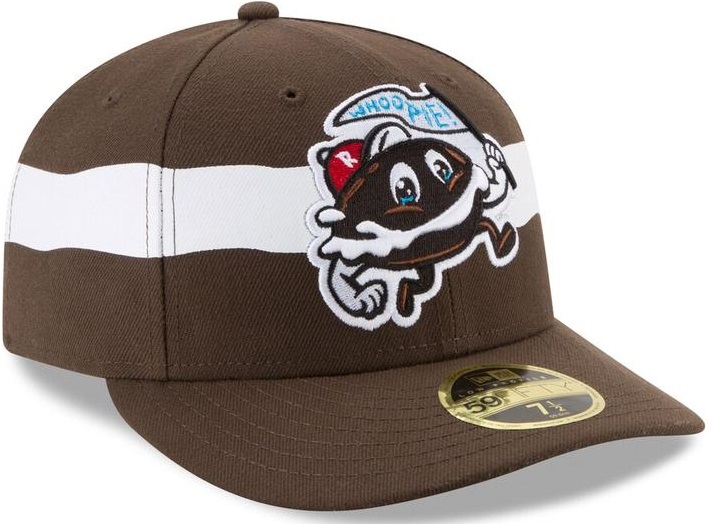 ---
Corpus Christi Hooks Raspas hat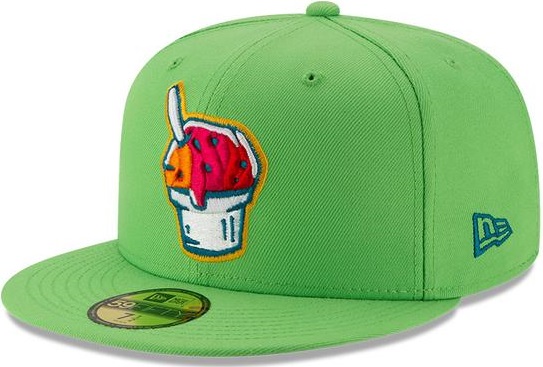 ---
---
Make sure to follow us on Twitter, Facebook, Instagram, and YouTube for more baseball content like this @baseballmapper, where we always try to bring you closer to baseball.